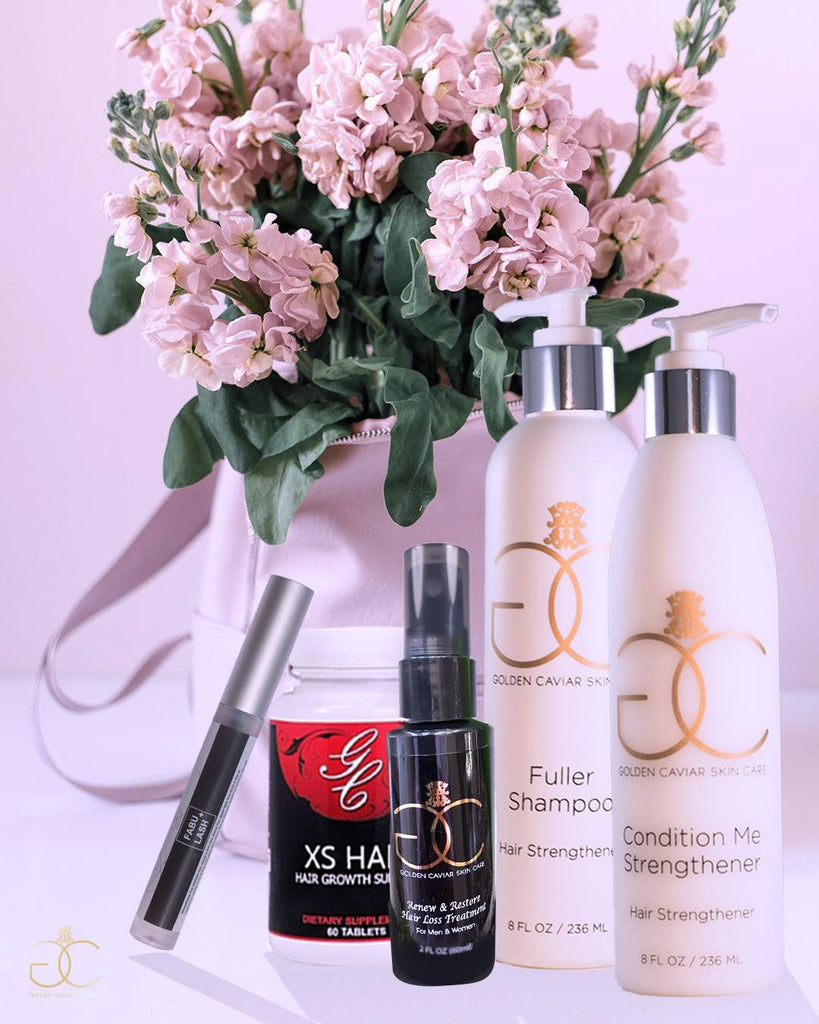 Ok, lets get cracking on why our Hair Loss products are amazing! Simply put, they work! No it doesn't take a million years to start working and no you will not wake up the next morning with a full set of hair, but, it works. Generally with any of our hair loss products we recommend you starting off with two bottles.  Weather it is our Renew & Restore Hair Loss spray, or our XS Hair supplement or the Renew & Restore Hair Loss Package which has all the necessary vitamins to drench your follicles from the inside with the proper vitamins to see amazing growth!
One of our favorite Hair Loss prevention items is our Hair Loss Shampoo & Conditioner. Now this set is something to get excited about and yes one of our top hair product sellers. Our Hair Loss shampoo and conditioner come individually and as a set.  We recommend to all of our clients for you to shampoo twice.  Once with your shampoo and once with our medicated Shampoo Strengthener, you will love the lather and tingling you feel in your hair, this means "Its Working"! Then follow with one shot of conditioner. Our hair loss products have definitely received allot of recognition world wide and we could not be happier!
We invite you to go ahead and try these products and see the amazing results for yourself.